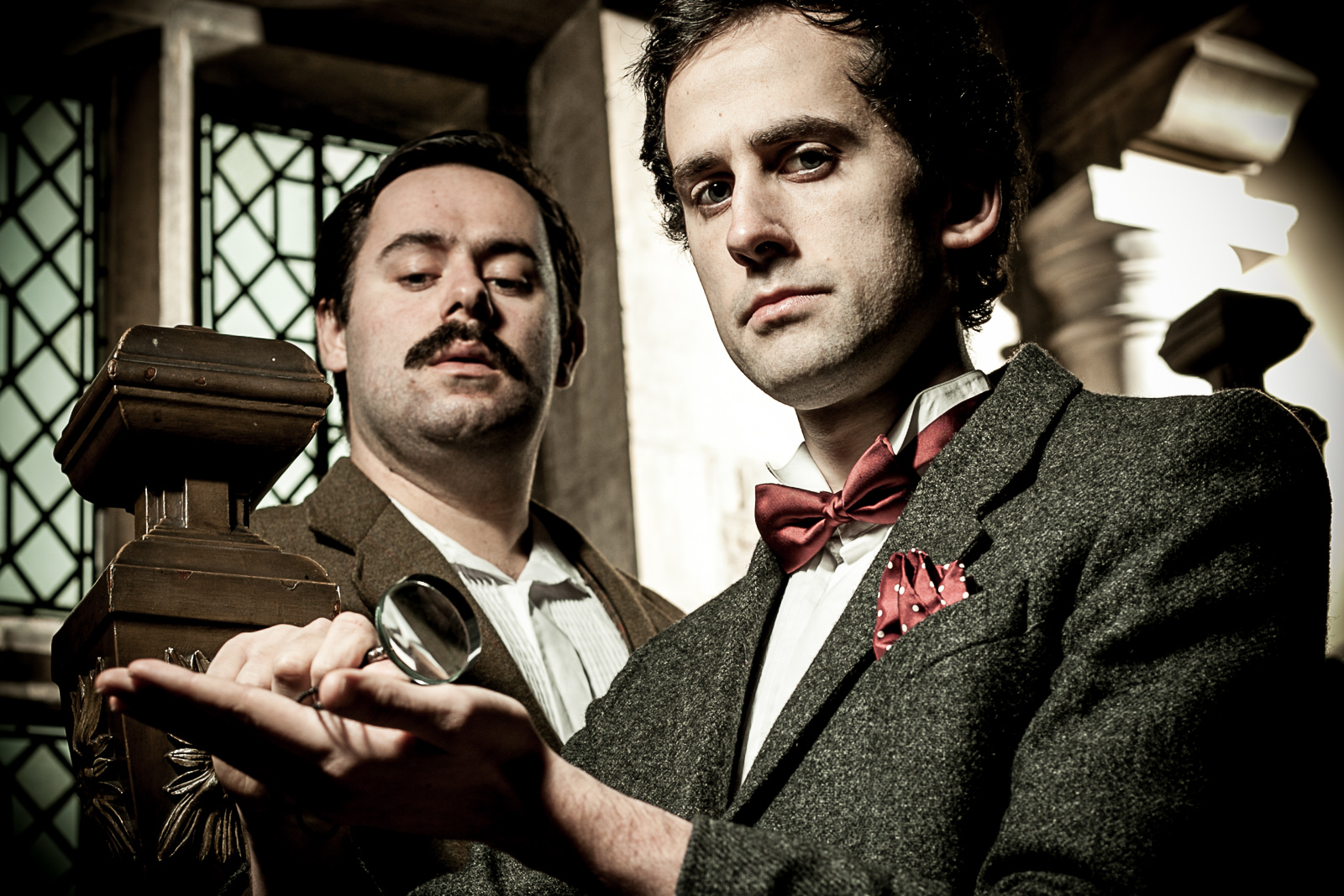 "An inventive site-specific production...the great detective operates with a manic intensity"
Sherlock Holmes & the Speckled Band
Meet the great detective as you have never seen him before. Hungry to unravel a dark secret, witness a more youthful Holmes in his deductive prime. A mysterious death, a locked room, a whistle in the night and the hunt for a cold blooded killer; beware the dangers that lurk in the grounds of Stoke Moran. For without all the facts you can never reach the correct conclusion…
This brand new adaptation based on Sir Arthur Conan Doyle's short story was performed at the National Trust Treasurers House, York and Ripley Castle, Harrogate. The production was enchanced further by a Romany Gypsy musical score and a troop of actor-musicians.
"Another day, another play, another non-theatre location, just as well chosen" York Press
"Again the choice of location is inspired" The Northern Echo
Adaptation by Max Gee
Director Samuel Wood
Designer Jeffrey Michael
Music Director Craig Brown
Presented by Rebecca Stafford Productions and Theatre Mill