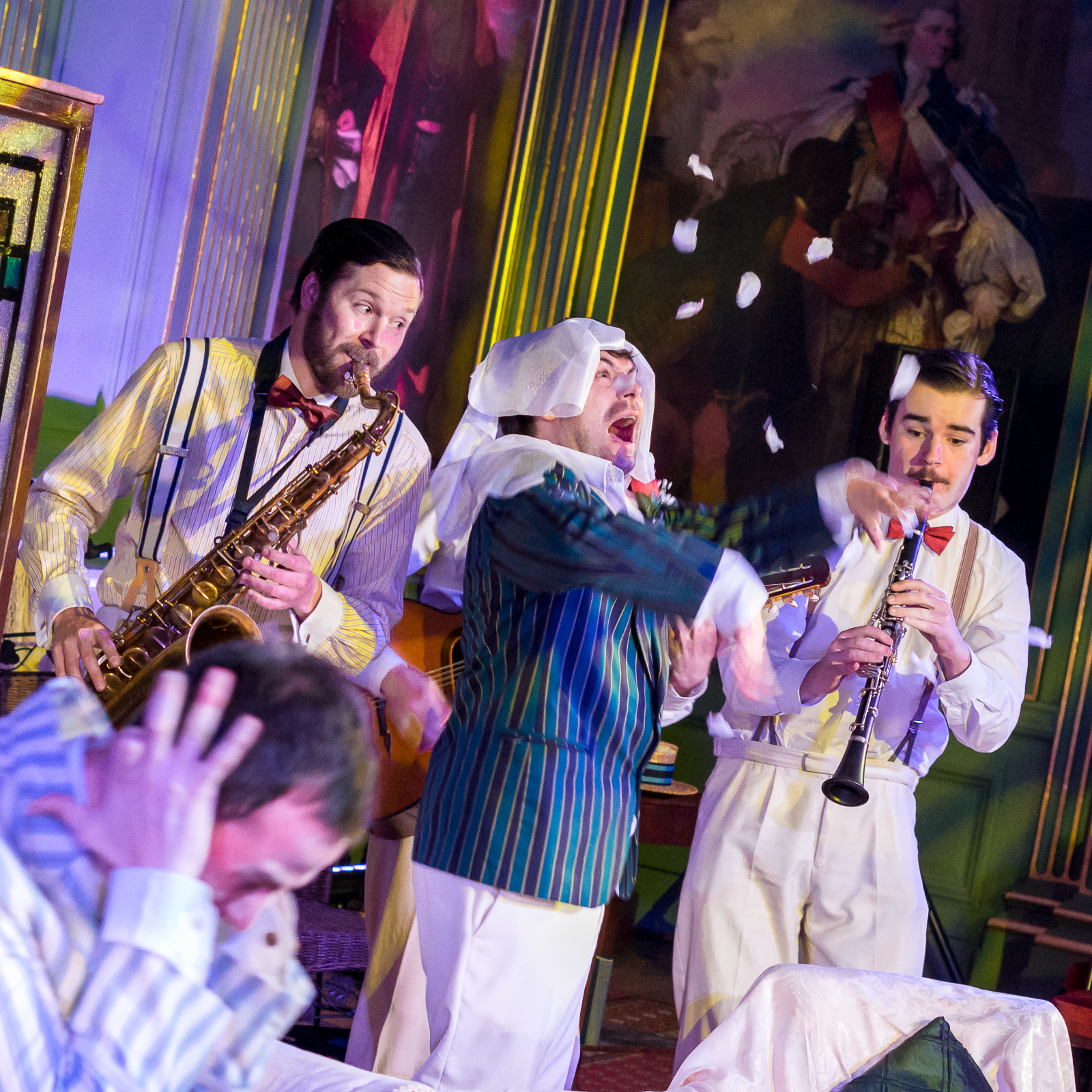 ★★★★
"The production's 1920s, jazz-age setting is inspired"
The Stage (as voted top 12 regional productions of 2014)
The Importance of Being Earnest
URGENT: DELIVER WITHOUT DELAY
TELEGRAM FROM ALGERNON MONCRIEFF. HALF MOON STREET. LONDON
You are cordially invited to be the guest of Mr Algernon Moncrieff.
Travel with us to the roaring 20s and discover an age of jazz, social extravagance and high fashion. In matters of grave importance, style, not sincerity, is the vital thing. RSVP and witness first-hand the music, laughter and social follies that take place in Oscar Wilde's most sparkling, timeless comedy of them all. The truth is rarely pure and never simple......
A stunning reimagining of our debut sell-out production. Acclaimed for its unique design concept, traditional afternoon tea was served during matinee performances. A feast for all the senses, guests also experienced the timeless sounds of live swinging jazz.
"Wildly entertaining" ★★★★★ York Press
"An unforgettable experience" Yorkshire Times
Author Oscar Wilde
Abridged by Max Gee and Samuel Wood
Director Samuel Wood
Designer Natalie Roe
Lighting Designer Andrew Pilliner
Presented by Rebecca Stafford Productions and Theatre Mill