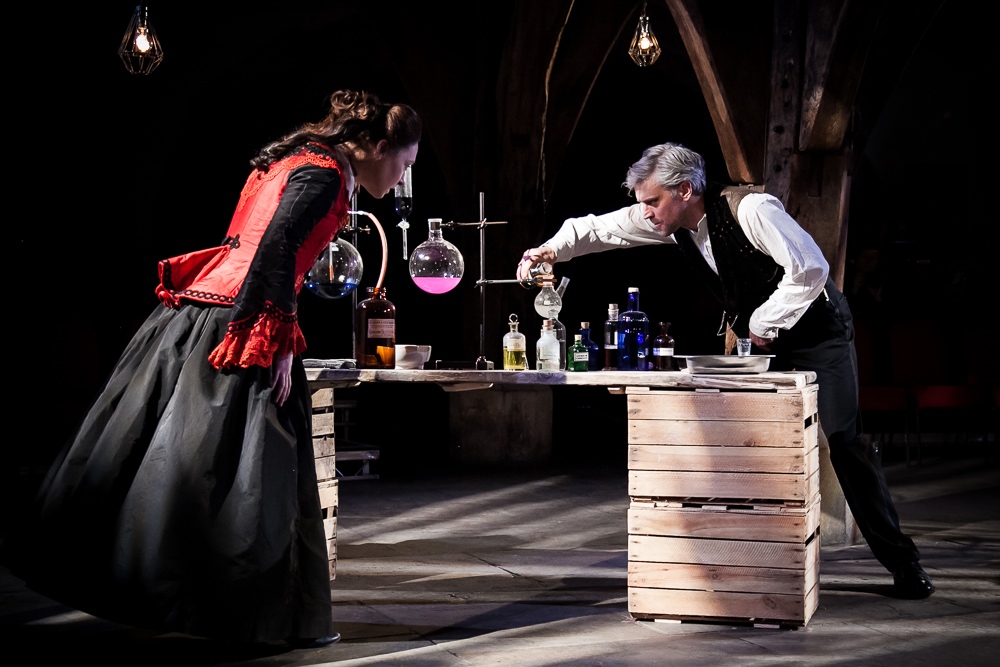 ★★★★
"A thrilling gothic horror"
The Stage (as voted top 12 regional productions of 2015)
The Strange Case of Dr Jekll & Mr Hyde
THIS WON'T JUST CHANGE THE FACE OF SCIENCE: IT WILL CHANGE THE WORLD
One must first risk madness to achieve genius. In seeking to discover his inner self, the brilliant scientist Dr Jekyll instead discovers a monster. Set in the heart of Victorian London, this mesmerising thriller is a terrifying study of the duality of man's nature. Uncover a city fraught with divisions and a scientist's home invaded by strange and mysterious forces. One man's journey in pursuit of the truth will lead you into the dark recesses of the human mind - only the powerful bonds of friendship will save us all...
Presented at the York Merchant Adventurers' Hall in a hidden Undercroft, this gothic masterpiece was vividly and thrillingly adapted for a truly unforgettable theatrical experience.
"A thrilling gothic horror.. a show that crawls under the skin and lurks there, long after the lights have gone up" ★★★★ The Stage
"A genuinely fresh take on a well-known story, The cast as a whole, in fact, never once falters" The British Theatre Guide
"James Weaver is tremendous in his Jekyll/Hyde role in a terrific theatrical experience" ★★★★★ York Press
"This is another inspired choice in the latest bold undertaking" The Northern Echo
Adaptation by Nick Lane
Director Samuel Wood
Designer Becs Andrews
Lighting Designer Andrew Pilliner
Presented by Rebecca Stafford Productions and Theatre Mill