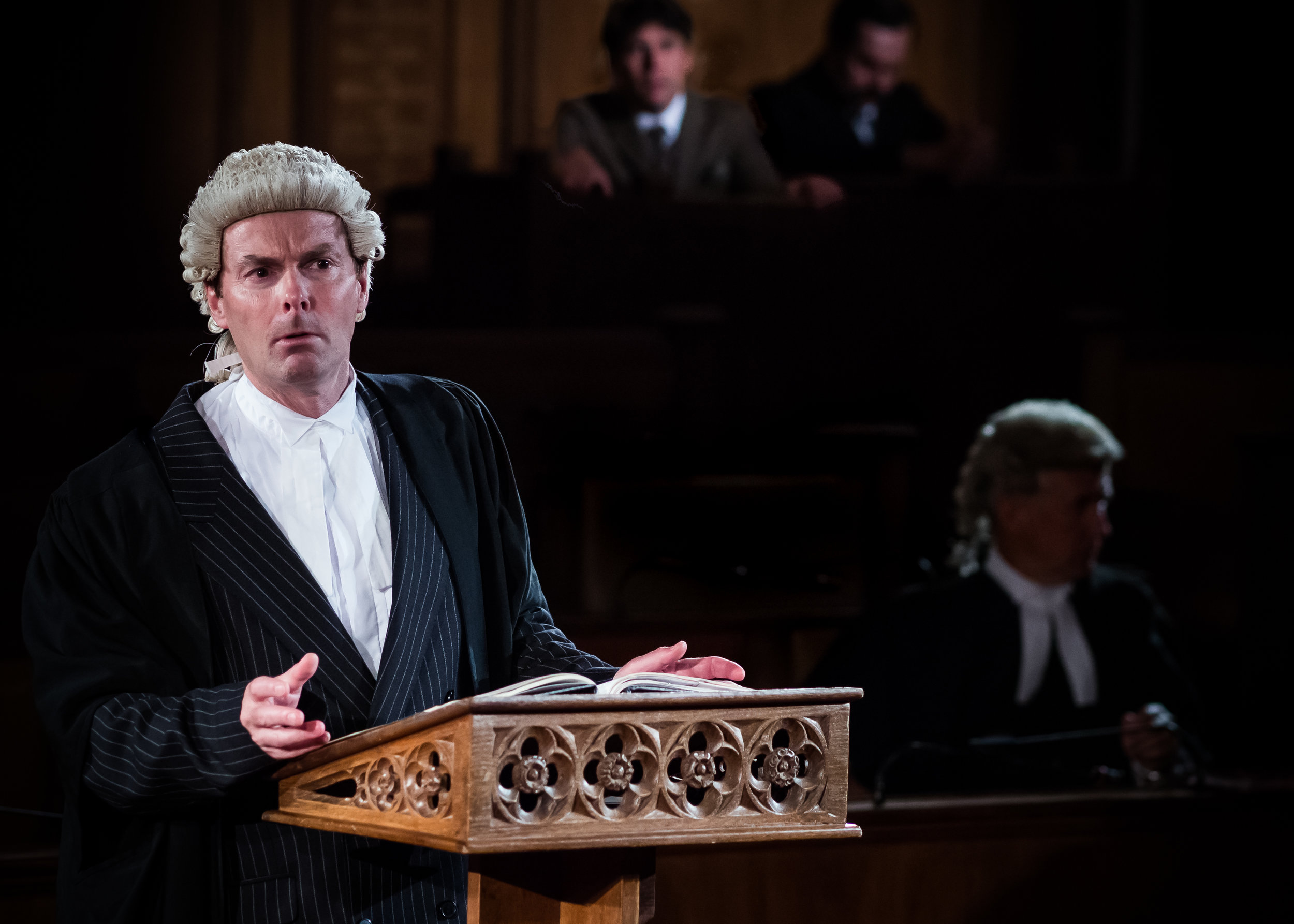 ★★★★
"Engaging and beguiling from the beginning to the surprise ending"
Witness for the Prosecution 2014 & 2015
YOU HAVE BEEN SUMMONED FOR JURY SERVICE...
Leonard Vole stands accused of murdering a rich widow who has bequeathed him a substantial amount of money. The stakes are high - a shocking witness testimony, impassioned outbursts from the dock and a young mans fight to escape the hangman's noose. You must shut out from your minds everything except what will take place in this court.
Marking the 125th anniversary of her birth Agatha Christie's most celebrated Courtroom drama Witness for the Prosecution returned to the stage in a thrilling, new and memorable way. Audiences were asked to consider the outcome of a murder trial at two sensational landmarks - York Guildhall and Leeds Civic Hall Council Chambers - for a unique, in-the-round courtroom theatre experience like no other. A gripping courtroom spectacle that was not to be missed.
SEE YOU IN COURT
"An evening of high tension and sustained suspense par excellence" ★★★★ The Stage
"Engrossing, hugely enjoyable production...such a joy as the twists and turns outdo a Grand Prix circuit. Kill for a ticket" ★★★★★ York Press
"The ultimate audience experience... they really delivered with this little gem of a play" The Yorkshire Times
"I have no hesitation in delivering my verdict on this site-specific production - one of the best pieces of theatre you'll see this year" The Northern Echo
Author Agatha Christie
Spring 2014 & Summer 2015
Director Samuel Wood
Designer Natalie Roe
Lighting Designer Andrew Pilliner
Presented by Rebecca Stafford Productions and Theatre Mill